Welcome to the March edition of the Jewish Future Pledge newsletter. We hope you had a happy Purim!
Pledges to date: We're excited to share that the Jewish Future Pledge currently has 4,453 pledgers, and the Jewish Youth Pledge reached a milestone of 5,666 youth pledgers!
Click here to take the pledge.
In this edition:
Wendy Myles, Chairman and President of Canadian Friends of Hertzog Hospital in Jerusalem, shares conversations that have come up since taking the Pledge and how to inspire the next generation to get involved in philanthropy.
A commitment like the Jewish Future Pledge sparks deep conversations with family and friends about values and history. Five Wishes is a resource for navigating a delicate, related topic: end of life care.
Everything new and newsworthy at the Jewish Future Pledge, including our recent webinar on How to Minimize Taxes while Maximizing Tzedakah Dollars.
---
Pledger Spotlight: Wendy Myles
Toronto, ON, Canada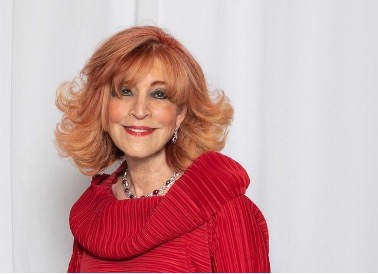 What did you think when you first heard about the Jewish Future Pledge and why did you ultimately sign?
When I heard about the Jewish Future Pledge, I was so excited by the idea of this brilliant initiative, that it took me all of two seconds to sign the Pledge. It was already in my estate plan that 90% of my charitable giving would go to Jewish charities, so solidifying this commitment by signing the Jewish Future Pledge was a natural and instinctive reaction. I believe that the commitment to provide resources for the Jewish future is essential to keeping Jewish organizations open, operating, and assisting the community.
What conversations have come up since taking the Jewish Future Pledge?
I have told many friends and community members about the Jewish Future Pledge and am busy trying to enlist others. I think it is the most important thing one can do, and although I don't have children or grandchildren, I am doing this for the children and grandchildren of my friends and community members. I am trying to show my friends the importance of the Pledge and its vital place in the creation of a strong Jewish future.
How can we inspire the next generation to get involved in philanthropy?
The first thing we can do is lead by example. If the next generation sees what their predecessors are doing for them, they will be inspired to do the same for future generations. This concept was very motivating for me. As a child, I would see the names of donors on the walls of my synagogue, and this inspired me to support future generations just as those before me did.
Another thing we can do is to make philanthropy accessible to everyone. Each and every donation makes a difference, so I believe in offering an entry point for anyone who wants to contribute. No matter how large or small, every donation is appreciated. One hundred donations of $10 is already $1,000! It adds up quickly, so we must inspire younger generations to give what they can, whenever they can.
Wendy Switzer Myles is Chairman and President of Canadian Friends of Herzog Hospital (in Jerusalem) and has convened and chaired charity and fundraising events for more than 25 years. Her inspiration to get involved in philanthropy comes from the "greats" of the Jewish community, and her late husband, Lou Myles.
---
How To: Discuss End of Life Care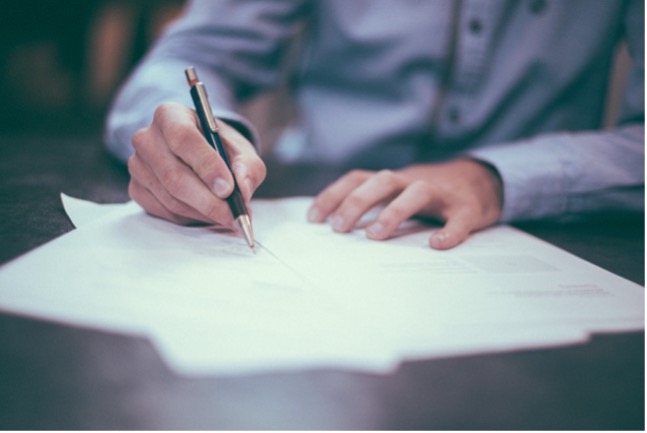 Planning for end-of-life care is a sensitive topic. Five Wishes developed a program to help people navigate those difficult conversations and describe their decisions in a living will, in a way that is meaningful and compassionate. This program asks individuals to share their wish for:
1. "The person I want to make decisions for me when I can't" – usually, a healthcare agent or proxy. The program recommends choosing someone who is able to stand up for you, who lives nearby, and who is not too emotionally involved (which may cloud their judgement).
2. "The kind of medical treatment I want or don't want" – this wish can include details on life support treatment, but also reminds caregivers that a patient has a right to dignified care such as being in as little pain as possible, being clean and warm, and being fed by mouth if safe.
3. "How comfortable I want to be" – a person reviewing this wish can expand on the second wish, giving more details about the levels of medication they want to take, or specify spiritual or religious practices or readings they'd like to see or hear.
4. "How I want people to treat me" – some people prefer company, others solitude. Some wish to hear prayers, others music. This wish is all about communicating a vision for how people outside the medical field, including family and friends, can help someone nearing the end of their life.
5. "What I want my loved ones to know" – this wish might be closest to the kind of conversations that the Jewish Future Pledge sparks about Jewish values and what matters most. Some of the Jewish Future Pledge's resources on this topic are here.
May everyone experience this part of their life or a loved one's life with as much comfort, meaning and love as possible.
---
New and Newsworthy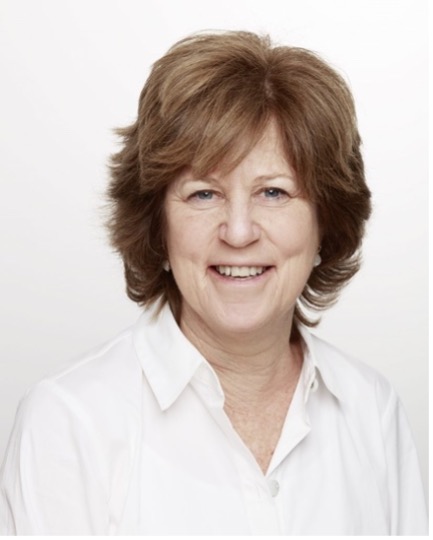 Julie Platt to Become Second Woman Chair of Jewish Federations Jewish Federations of North America
The Nominating Committee for the Jewish Federations of North America has unanimously nominated Julie Platt as the incoming Chair of the Board of Trustees. Platt will be the second woman in the history of the Jewish Federations to serve as Board Chair. Julie Platt currently serves on the Advisory Board of the Jewish Future Pledge and as Chair of LiveSecure.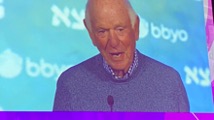 Jewish Youth Pledge celebrates milestone 5,500+ pledges with release of educational module and digital Time Capsule Jewish News Syndicate
The Jewish Youth Pledge—a global initiative that asks Jewish teens and young adults, ages 13 to 24, to commit to strengthening the Jewish community throughout their lifetime—announced that it has surpassed 5,500 pledges and is releasing a digital Time Capsule and turnkey educational program for its partners. These new innovative elements will guide teens and young adults around the globe to reflect on their Jewish identity and explore how they want to maintain their Jewish connection in the future.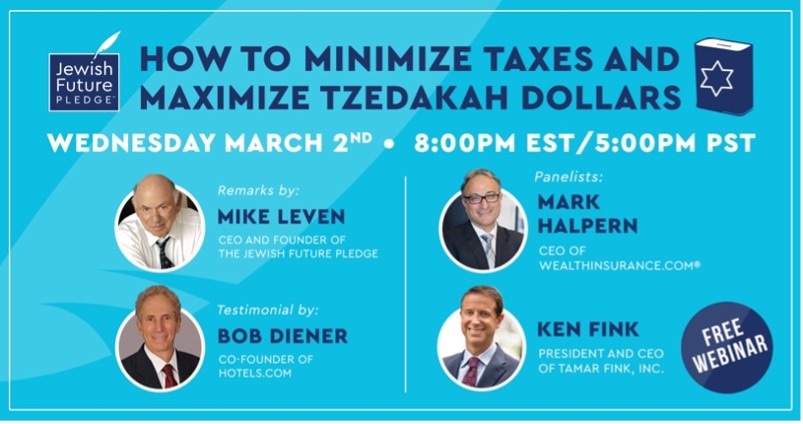 Webinar: How to Minimize Taxes and Maximize Tzedakah
Earlier this month the Jewish Future Pledge hosted a webinar with financial advisors, Mark Halpern and Ken Fink, on the on the topic of maximizing taxes and philanthropy. Mark and Ken provided free guidance to our audience on how to minimize their taxes, while maximizing their tzedakah dollars.
Check out the recording here: https://vimeo.com/684378347